Polk have a somewhat crowded selection of bookshelf speaker options around the ~$200 price point: TSi200, RTi A1 and Signature S15. Despite having the most power, the sound quality on the TSi200 is fairly mediocre. Meanwhile the RTi A1 (full review here) is less powerful than the TSi200, but sounds great and has a beautiful real-wood cabinet. So then, where does the Polk S15 stand?
Polk Audio Signature Series S15 Bookshelf Speakers (Pair, Black) – 5.25" Driver, Surround Sound, Power Port Technology, Detachable Magnetic Grille (Discontinued by Manufacturer)
Polk's S15 Hi-RES BOOKSHELF SPEAKERS deliver BIG, RELIABLE SURROUND SOUND. Featuring Dynamic Balance acoustic array, each full-range passive speaker has (1) 5.25" driver & (1) 1" Terylene tweeter that produces clear vocals & punchy music with deep bass
Get more than just STRIKINGLY BOLD, DRAMATIC LOOKS and DYNAMIC HEART- THUMPING SOUND — Polk's PATENTED POWER PORT TECHNOLOGY delivers deeper bass minimizing any kind of distortion, giving you rich full-range sound for movies, TV and music
DESIGNED TO DELIVER! The iconic rounded edges & detailing are heavily conceptualized from the best acoustic guitars, giving these vinyl cased bookshelf speakers a completely thought-through, performance-oriented yet cleaner stylish look
BRING POLK'S ULTIMATE SIGNATURE COLLECTION TO YOUR HOME. Create an all-inclusive complete stereo or surround sound system with this S15 Bookshelf Pair & add two S50 Tower Speakers, a S35 center channel & a subwoofer for a 5.1 or 7.1 home theater system
The Signature Series has earned the hi-res certified rating and redefined the REAL AMERICAN HiFi SOUND with Polk's UNWAVERING COMMITMENT, RELIABILITY, AND CRAFTSMANSHIP, making it one of the most trusted names in audio speakers
Design
While the non-resonant Medite MDF cabinets don't exude the same premium feel as the real-wood RTi A1, the build quality is excellent. They feature extra bracing and minimum thick baffles.
The S15 is available in either a charcoal-gray or walnut-brown finish. You can cover the drivers with acoustically transparent grilles or leave them off altogether. Either way, the cabinets look good. I personally fancy the driver design and glossy black platform so prefer to leave them off.
At the back of each cabinet are two gold-plated binding posts. Although you can't biwire the S15s, the crossover is well pitched and the balance is just right.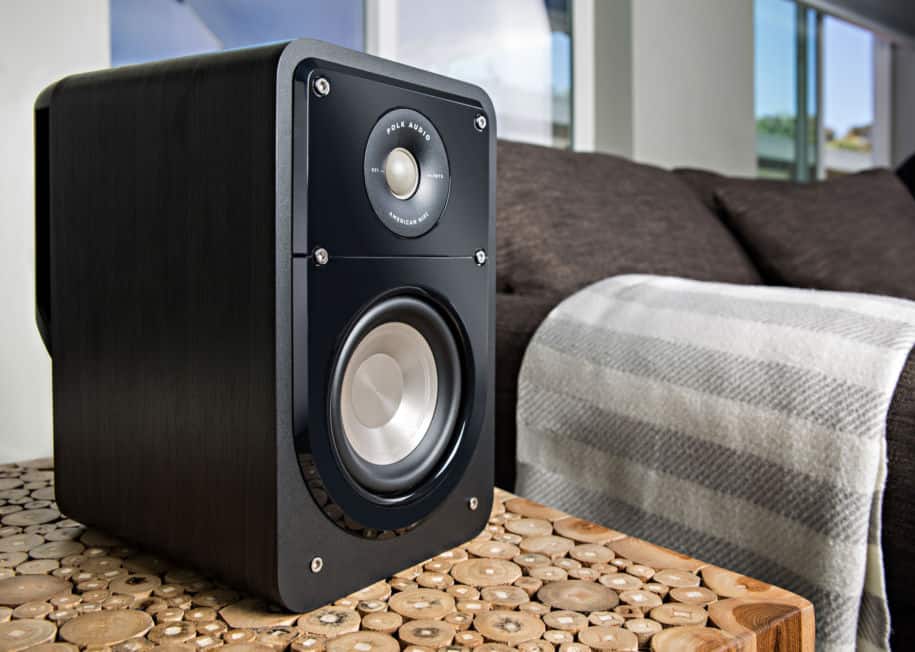 Sound
The S15 features 5.25-inch woofers and 1-inch Terylene tweeters. Like many of Polk's speakers, the woofers feature 'Dynamic Balance' technology that was designed in collaboration with John Hopkins University to minimize the effects of unwanted vibrations on the woofer.
Affordable bookshelf speakers typically suffer from being too bright and sometimes harsh. However, after a 15 hour break in period, I found the S15 to have a superbly balanced sound with a surprising amount of punch to its bass. These are still 5.25-inch woofers, so for deeper bass music, a sub is still recommended.
The stated frequency response range (50Hz-40kHz) is very impressive and broader than almost every other speaker in the same price category. Few similarly priced speakers can deliver frequencies up to 40kHz, and the S15 is capable of producing a very detailed top end.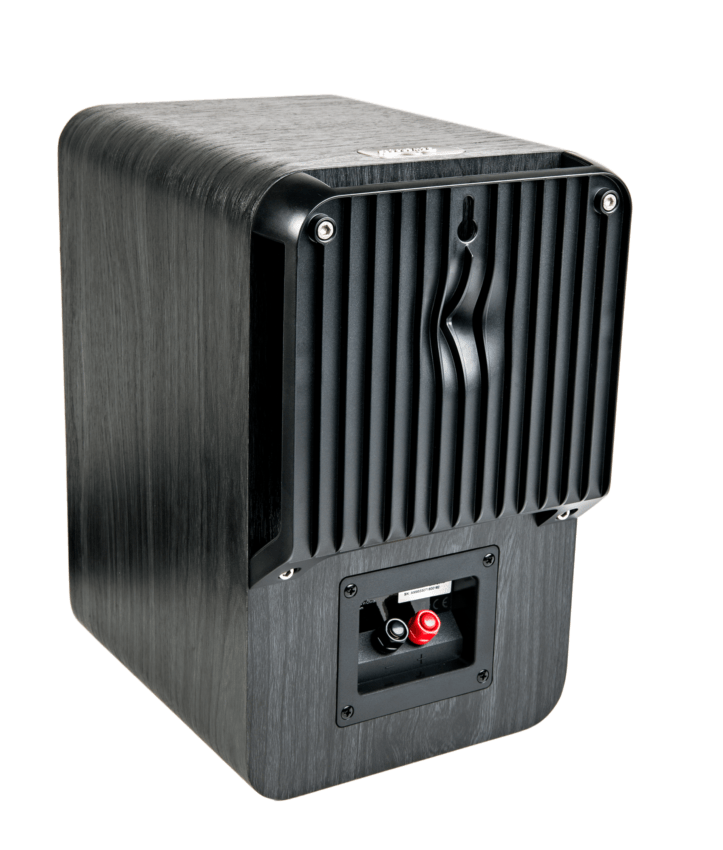 The speaker is rear ported, but Polk call the port a 'Power Port'. Covering the port is a plastic baffle device with fins that spreads out the bass frequencies and increases the bass response by 3dB. An added bonus to this kind of port is that the S15 is less fussy about cabinet placement.
Polk S15 vs S20 vs RTi A1 vs TSi 200
The S15 and S20 are both part of Polk's new Signature Series. The S20 is considered the full-sized system while the S15 is the compact variant. Although the S20 is bigger and more powerful, the build and design are pretty much the same. As a result, the resulting sound is also very similar.
The RTi A1 is priced almost exactly the same as the S15. The RTi A1 is also a terrific sub-$200 pair of bookshelf speakers, but there are a few differences. The RTi A1 has a slightly higher power handling (max 125W vs the S15's max 100W) and sensitivity (89dB vs 88dB) meaning it can get louder. It also has real-wood cabinets, as opposed to the S15's MDF construction. However, during testing the S15 delivered superior audio fidelity, and a big part of that is down to the S15's superior frequency response (50Hz – 40kHz vs the RTi A1's 50 Hz → 27kHz). If sound quality is your top priority, the S15 is a better pick.
Finally, there is also the similarly priced TSi 200. In all honesty, I would not recommend these speakers, as the sound quality is brighter and not as balanced as either the S15 or RTi A1. They are more powerful, but if you want loudness there are better options around.
Verdict
Polk have a found a real winner in the S15. It is rare to find such a balanced sound and wide soundstage in a small and affordable pair of speakers. They are definitely among my favorite bookshelf speakers that cost under $200 (see full article) and the ELAC Debut 2.0 B5.2 is the only speaker that can rival its sound.
Pros
Beautiful cabinet design
Superb audio quality for the price
Surprisingly good bass
Cons
Not quite as powerful as some other similarly priced bookshelf speakers
Rating: 9/10