The vinyl revival has encouraged bigger manufacturers to get back into the turntable business, and few manufacturers are as big as Sony. The PS-LX310BT is a very affordable record player that brings vinyl to the masses. You won't need to worry about speaker connections, external phono preamps or cartridges. Just plug the thing in, place your vinyl on the platter and let the music flow through you.
This isn't the first turntable of its kind from Sony. In 2017 the LX-300USB was highly praised for its value for money, making it a worthy competitor of the highly popular Audio Technica AT-LP60. However, the PS-LX310BT features bluetooth connectivity (among other tweaks) which makes it possible to pair with your favorite bluetooth speakers and headphones.
Sale
Sony PS-LX310BT Belt Drive Turntable: Fully Automatic Wireless Vinyl Record Player with Bluetooth and USB Output Black
EASY OPERATION: Effortlessly enjoy your favorite records with one-step auto start, stop and return
TWO SPEEDS: 33 1/3 rpm and 45 rpm, with the 45 rpm adaptor stowed neatly in a slot beneath the deck
HIGH QUALITY AUDIO: Built in switchable phono output / line out phono preamp and 3 gain settings
USB RIPPING: Rip vinyl records to digital MP3 files on your computer to take a favorite LP on the go
WIRELESS CONNECTION: Connect to wireless speakers, headphones or other Bluetooth enabled devices. Supports phono and line output thanks to built-in Phono EQ
Design
The PS-LX310BT's black plastic chassis has an understated design that might not turn heads, but looks pretty good overall. There is something 'Sony' about the design, which I personally am quite fond of. When the hood is on, there is almost a retro look to the record player, as if it came straight out of the Walkman era.
Although the turntable doesn't have the premium build quality that enthusiasts love, it feels solid and certainly doesn't feel cheap. The start, stop and tonearm controls are easily accessed from the front, while switching between 7 and 12 inch records and adjusting the speed between 33 and 45 rpm is done from the dials beside the turntable platter.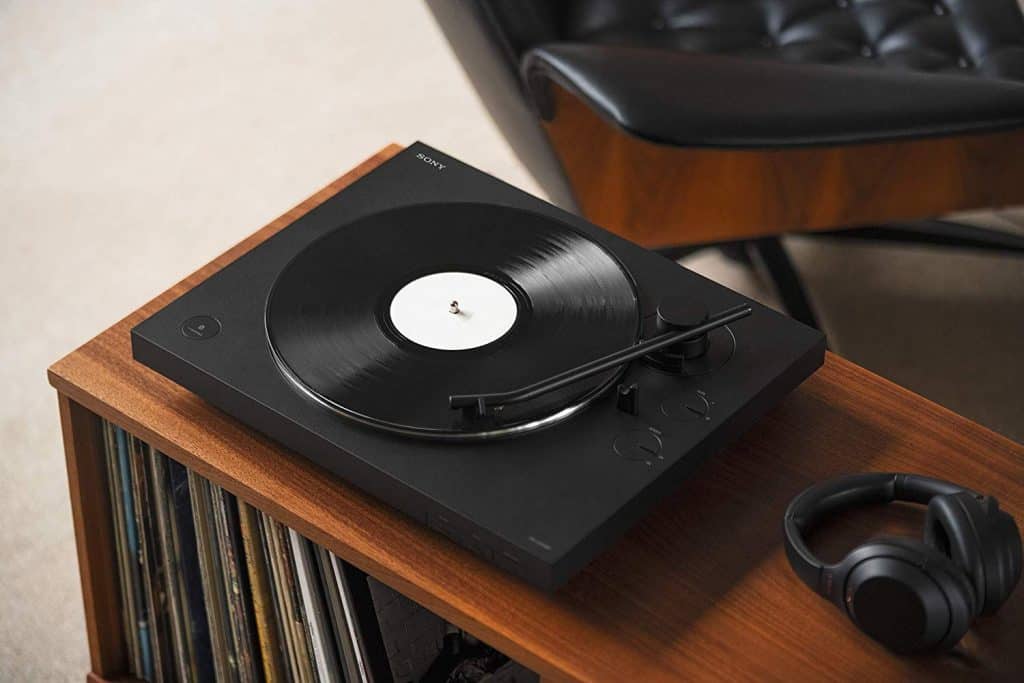 Using The PS-LX310BT
One of the PS-LX310BT's greatest qualities is just how easy it is to set everything up. Out of the box, the only thing you need to do is pull the belt over the motor pulley. There's no need to fit the cartridge or set the tracking force, among other things. Everything is preset to sound good from the get go.
The tonearm is automatically controlled, meaning you don't have to manually raise and lower it over the record. Although for many this is part of the fun of playing vinyl, beginners won't have to worry about scratching the record or damaging the stylus. You can of course also manually adjust the tonearm, if you wish.
Connecting to your speakers can be done in multiple ways. You can connect directly to your speakers using the line out which runs through the turntable's built in phono preamp. You can alternatively run things through your own preamp using the phono out. Last but not least, there is of course the ability to play things over bluetooth. This will of course require your speakers to feature bluetooth connectivity.
Sound
You might assume Sony have compromised on sound quality in order to package all these features for $200. However, the PS-LX310BT actually delivers great audio, especially when paired with good quality speakers and using the phono out to hook up a separate amplifier.
The sound is more vibrant than the Audio Technica AT-LP60's more accurate and clean sound. The dynamics are good, although the higher highs aren't quite as detailed as what you would get from a thousand dollar setup that an audiophile might use.
Being a budget turntable, there is no option to upgrade the cartridge to significantly improve the sound quality. However, good cartridges will cost just as much or more than the PS-LX310BT, so at that point you're probably going to want to upgrade your turntable anyway.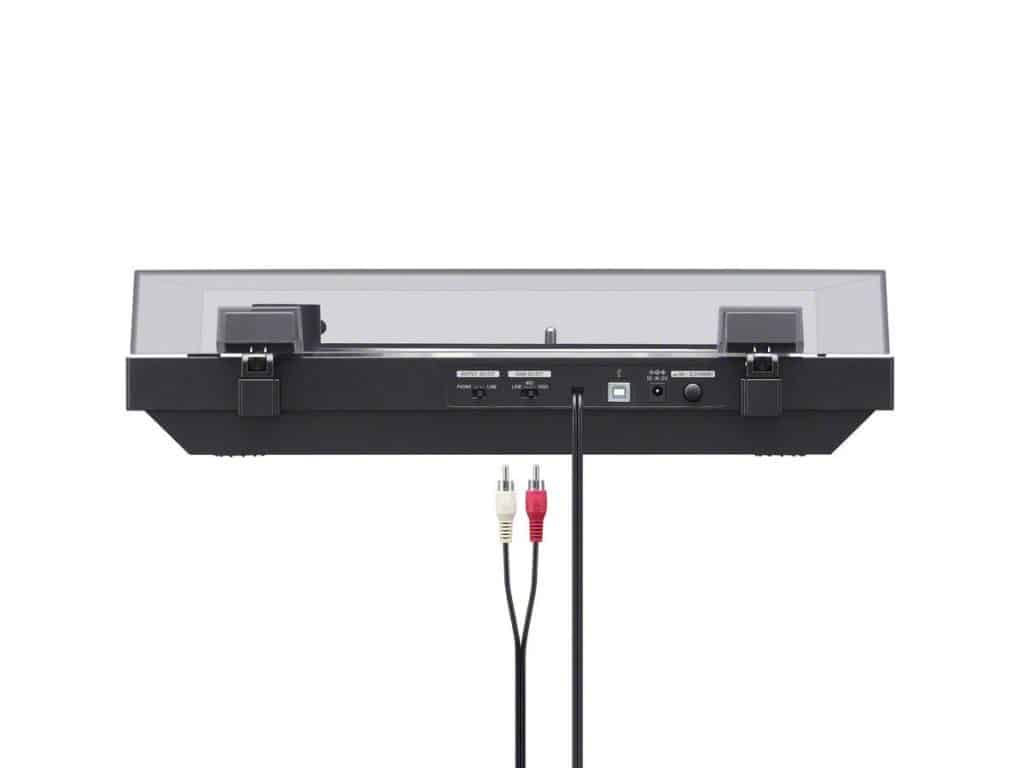 Verdict
The Sony PS-LX310BT is a fantastic budget turntable that will tempt people looking to get into the world of vinyl. It's also a good option for those vinyl collectors who don't want to fuss around with all the gear and just want to get listening to their favorite songs.
Although sound-quality wise, there is very little that separates the PS-LX310BT and the cheaper Audio Technica AT-LP60, Sony's offering has advantages in other areas. Although many vinyl enthusiasts will argue that there's no point in getting into vinyl unless you're committed to a fancier setup, the fact is if you're set on a cheap turntable, these are the best options out there.
Rating: 8/10
We ranked the Sony PS-LX310BT as our top bluetooth turntable in our budget turntable buying guide.