EHP-O2 Award Winning Portable Headphone Amplifier
Winner of Best Headphone Amplifier of the Year 2012 – Hi-Fi World Magazine
The Epiphany Acoustics EHP-O2 is a battery powered portable headphone amplifier which has been designed from the ground up by electronic engineer 'NwAvGuy' to offer some of the best, if not the best, specifications and hi-fi functionality on the market today. This has been accomplished by months of development using top of the range audio testing equipment to fine tune and carefully select the most optimum design, layout and components. The specifications achieved speak for themselves.
Features:
2 high capacity 280mAh rechargeable batteries. This offers significant performance gains over a single battery design by doing away with a 'virtual ground'.
2 gain stages – one before the potentiometer and one after:
Lower distortion by tailoring the output stage to have higher feedback.
Significantly reduced Johnson Noise by placing the first gain stage before the potentiometer.
Allows for optimal op amp and component choice in each stage to suit it for its specialised role.
The output stage uses 2 optimised op amps in parallel to increase current delivery capabilities, allowing the EHP-O2 to drive any headphone on the market to its fullest extent.
Ultra low output impedance to ensure accurate reproduction of the entire frequency range with any headphone impedance available.
In built power management circuit:
The EHP-O2 can be left on AC power indefinitely with no risk of overcharging or other damage.
Protects headphones from DC offset and unexpected faults.
1 x analogue input
1 x headphone output
2 gains settings to optimise the amplifier for your specific headphones. (1x and 5x)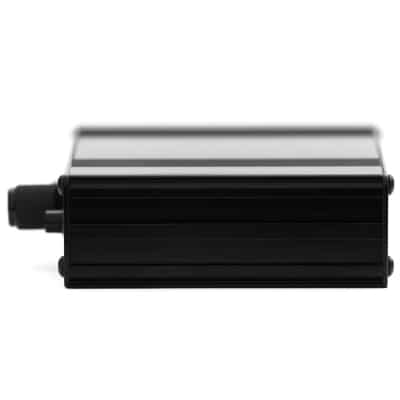 Technical Specifications:
THD @ 1kHz: 0.0017%
Noise level (ref 400mV): -105dB
Power output @ 33Ω : 641mW
Crosstalk: 65dB
Channel balance: 0.6dB
Output impedance: 0.5 Ohms
Battery life: 6+ hours
Dimensions (W x H x L): 108.5mm x 30mm x 82mm
What's in the box?
EHP-O2 Portable Headphone Amplifier
EHP-O2 instruction leaflet
AC adapter suitable for your region (UK, EU or US)
1.2m mini jack interconnect
4 x self adhesive rubber feet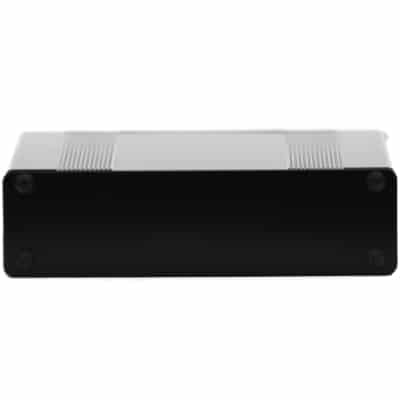 Hi-Fi World: 5 Globe Rating & 'Best Headphone Amplifier of the Year' Award
Hi-Fi Choice: 5 Star Rating & 'Recommended' Award
Hi-Fi +: Editor Alan Sircom handled the joint review of the EHP-O2 headphone amplifier and E-DAC 24 bit USB DAC and was consistently impressed by the synergy of the pairing as well as the absolute performance of each unit on its own.
Hi-Fi WigWam: A very positive review that ends simply with 'Highly recommended.'. He describes two sides of looking at these products – looking at these products in the context of the whole market, and also the price conscious side. He noted that when put together, they converge to give an enormous 'Wow!'.
Snazzy Labs: Approved Award
The Epiphany Acoustics EHP-O2 headphone amp is now discontinued. Check out these headphone amp recommendations instead.